ABOUT US
CORPORATE PROFILE
I-Marine Infratech is a ship owning and marine services company. Incorporated in 2005, company was established by founding director Capt. Vikas Vij who is duly assisted by other directors, highly skilled professionals ashore and by competent set of marine crew on board the ship. Company owns fleet of tugs registered under Merchant Shipping Act which undertake deep sea towing operations, coastal towage, harbour operations and carry out sea surveys. Company constantly monitors global as well as local trade opportunities and is capable of adding tonnage as and when required.
The chartering arm successfully sources marine tonnage of the various types and sizes from the third parties and hires to clients in logistic sector. Crewing (HR) arm maintains a sizable data base of certified and experienced seafarers, providing crewing solutions to various world renowned ship owners for vast range of ships including offshore, container and tanker fleet. I-Marine Infratech has a well implemented Quality Management System (QMS) firmly in place and is certified as an ISO 9001:2015 company for Ship Operation & Marine Services.
Chairman Profile
Capt. Vikas Vij
Capt. Vikas Vij (Master Mariner F.G., MICS London) is the Chairman & Managing Director of "I-Marine Infratech (India) Pvt. Ltd". He sailed for 18 years on almost all types of ships and managed large modern Ocean going vessels under his command. Having served Shipping Industry in senior positions ashore, he has played an active role in Ship Operation, Ship Inspection, Office and on-board ISM Audits, Trading, Chartering, Dredging, Ship Management on tankers, bulk carriers, Oil Rigs, FPSO/FSOs, Offshore vessels and Tug industry including Contract and Tender negotiations etc. He has also given Shipping presentations at national and International level. He has hands-on approach to lead the management team with involvement in chartering, ship operations, marine services and business development.
"We at I-Marine Infratech immensely value our relationship with Clients, Partners, Bankers, Vendors & our Employees."
MESSAGE FROM DIRECTOR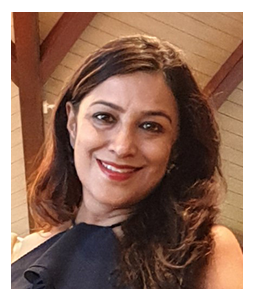 Ritu Vij
I-Marine Infratech was incorporated in 2005 with objective to establish as ship owners, to participate in all types of marine and port infrastructure projects and provide state of the art marine services. Competency and Systems development are the two main pillars on which we have built our Company. Staying focussed in pursuit of success and excellence is important to us.
I-Marine Infratech is certified as an ISO 9001: 2015 company for Ship Operation and Marine Services. We utilize our shipping network to deliver resources and services where needed, promote sea logistics to decongest roads and railways, generate meaningful employment and ensure continual improvement through a well implemented QMS.
MESSAGE FROM BUSINESS HEAD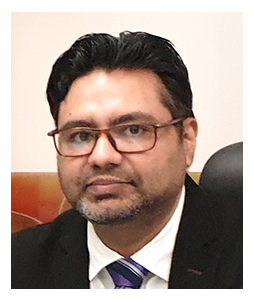 Capt. K. S. Bhatty
With strong foundations laid down by the promotors and rich experience in all aspects of ship owning, I-Marine Infratech offers quality based smart marine solutions. Company is committed to provide marine services consistent with the highest possible standards and requirements of each individual client cost effectively to complement clients' core business activities.
Our team of marine specialists handle all marine projects with due diligence in keeping with statutory enactments and obligations, while measuring up to the clients' timelines and product expectations. We aspire to supplement our competence to that of clients.Achieving Excellence in providing marine services with customer satisfaction is our business objective.
MANAGEMENT TEAM
| | | |
| --- | --- | --- |
| Capt. Vikas Vij | Managing Director | vikas@marineinfratech.com |
| Capt. K. S. Bhatty | Business Head | business@marineinfratech.com |
| Daulat Sable | Finance Head | accounts@marineinfratech.com |
| Ashish Saraswat | Technical Manager | technical@marineinfratech.com |
| Vanya Vij | Corporate Communications | vanya@marineinfratech.com |
SUPPORT TEAM
| | | |
| --- | --- | --- |
| Sanjay Gaonkar | Purchase Manager | purchase@marineinfratech.com |
| Billal Ansari | Technical Executive | technical@marineinfratech.com |
| Pankaj Patil | Crewing Executive | crewing@marineinfratech.com |
| Harpreet Singh | Base Manager | gujarat-ops@marineinfratech.com |
| Karmjit Singh | Base Manager | gujarat-ops@marineinfratech.com |
| Umesh Gawai | Office Executive | jobs@marineinfratech.com |
Mission Statement
Main objective of company is to own fuel efficient ships and deliver marine services with top quality; to manage third party ships to customer delight and handle all marine projects with innovation, efficiency and maintenance of eco-friendly marine environment.
The Mission of the company is to:
Maintain own fleet of ships to high standards.
Be quality ship owners of diversified tonnage.
Manage third party ships to customer delight
Deliver marine services with excellence.
Invest in sea logistics with positive social impact.
Develop new eco-friendly marine businesses.
Contribute to the growth of Indian coastal shipping.